That's A Wrap! Sponsored by Rabobank, FoodBytes helps food entrepreneurs develop new ways to feed the world with sustainable foods, from seaweed to crickets. Here is the highlight reel, one of 18 pieces of video produced, shot and edited by MediaOne for FoodBytes San Francisco, 2016.
MediaOne brings you the news. Back in the late 80's the "founding fathers" or in our case, the "founding mother" of MediaOne started a business serving the ever-growing list of 24 hour cable news channels. These news operations needed local facilities to host their guests, and MediaOne filled that role in San Francisco. Today, we
Excellent event video planning guide from Entrepreneur. We all know it's critical to have video. It's important to consider the video captured during your event a key part of the whole show, as it is the stuff that will be whipped up into future content marketing gold and live on in the minds of your
You've done all the hard work. Now let's increase how many viewers see your video. The top 3 websites on the planet (as of this writing) are Google, Facebook and YouTube. Facebook and YouTube are locked horns in an epic battle over the place to watch videos. But use your own experience as a guide.
Thursday, 25 February 2016
Mark Zuckerberg (yeah, that guy) on the future of video: On Facebook's strategic and aggressive dive into video: "We hope to not get it wrong twice before getting it right," Zuckerberg said, a nod to his company's late and somewhat painful plan to bring Facebook from desktop to mobile four years ago. "Most of the
Saturday, 24 October 2015
Bill Murray. It was a cinderella story. At Google. About a week out, we were told of a potential event with Bill Murray and Mitch Glazer, on tour promoting Rock The Kasbah (click the link to find showtimes near you). Bruce Willis, Zooey Deschanel and Kate Hudson also star. Nothing for the shoot confirmed. Hopes were high and
Saturday, 17 October 2015
We got the chance to work with Julianne Moore and Ellen Page, on a tour to promote their film "Freeheld". Diagnosed with terminal cancer, decorated New Jersey detective Laurel Hester (Julianne Moore) wishes to leave her pension benefits to domestic partner Stacie Andree (Ellen Page). The film is based on "Freeheld", the documentary by Cynthia
Thursday, 01 October 2015
Here's an interesting look at the magic that goes into making movies look the way they do. The video above shows how scenes in one particular movie looked straight out of the camera compared to the finished version after color grading. It's like the video equivalent of the before-and-after post-processing examples photographers often share on
Monday, 21 September 2015
The media industry is facing its largest sea change since the advent of television. New players have entered the content market, cable is unbundling, advertisers are flocking to digital buys and everyone is scrambling to attract online viewers and keep them engaged. It's a new, still evolving ecosystem, and if marketers and publishers want to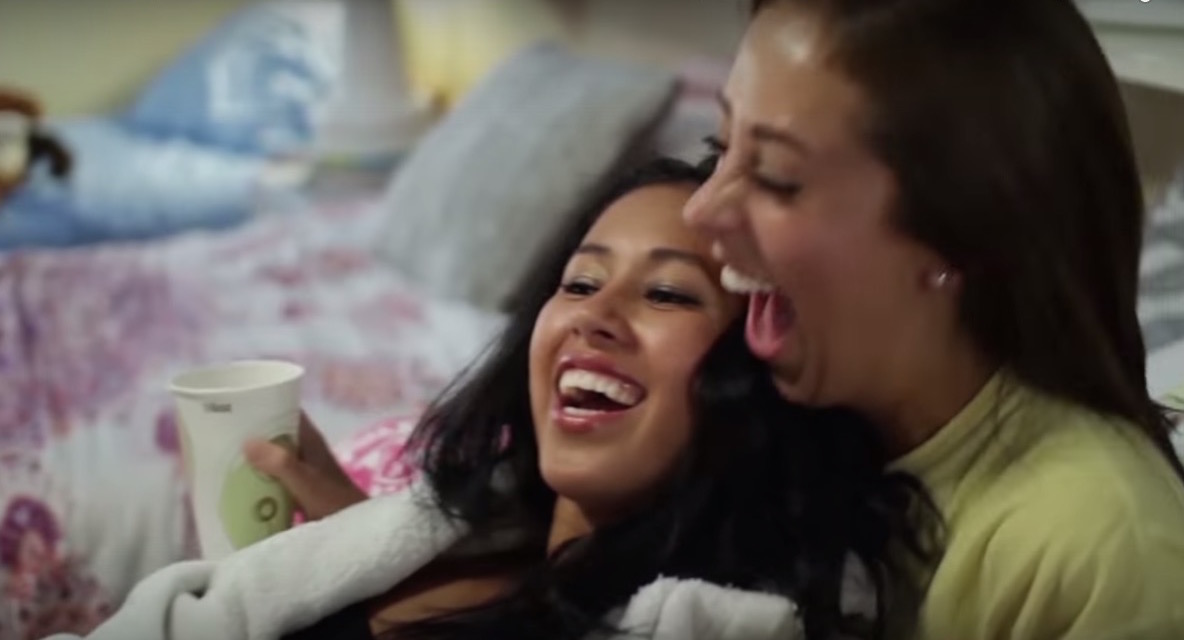 Friday, 18 September 2015
Like we always say, video sends the message. Considering video consumption is up 800% in the past five years, it seems people are getting that. Video is always a great way to introduce people to your group, non-profit and new born baby. Now let's add dancing, singing sorority girls. We're not talking iPhone and iMovie.
This post originally appeared on Gary Vaynerchuk's website. The single most important strategy in content marketing today is video. Whether it's video on Facebook, Twitter, Snapchat or Youtube, the content you need to be thinking about creating and marketing on social for your business is video. Period. No matter what you're selling, no matter what